How to Buy the Best Stained Glass Grinder –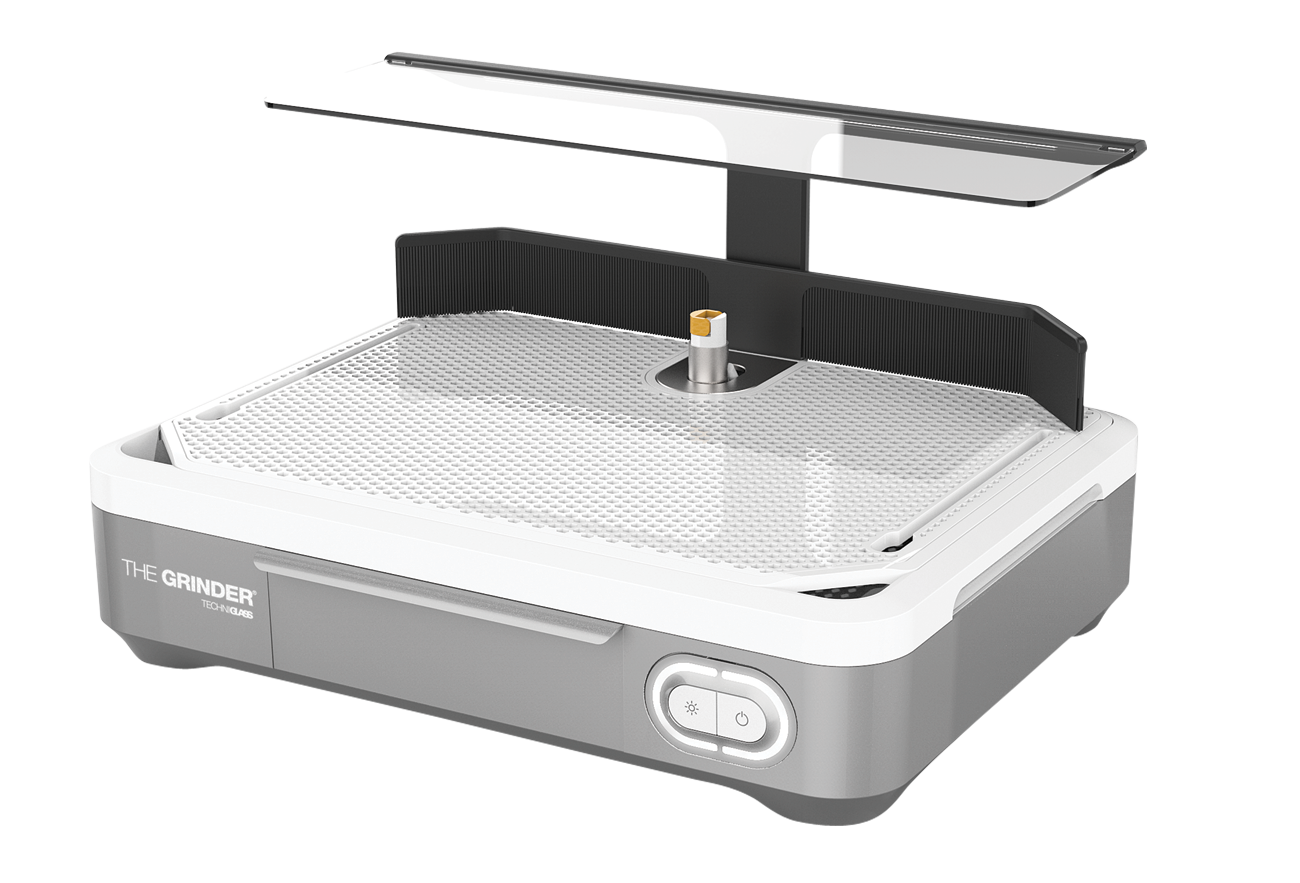 Whether you are a stained glass hobbyist or a professional glass artist, you should look into adding a stained glass grinder to your workplace if you don't already have one. Glass grinders are a necessary expenditure to consider as part of your many art glass supplies as it can be used for many stained glass projects.
A stained glass grinder is an electrical machine that takes rough cut glass and grinds it into smoother pieces from jagged edges or to make pieces of glass fit together better. There are so many different projects to pursue when you have a stained glass grinder!
First, an artist should know what they like and what accessories or features they would most desire with a glass grinder. If you do some research, you will notice that not all stained glass grinders are alike. It's important to check out your options and pick what features are most significant compared to others when it comes to your stained glass project needs.
Think about what kind of glass artist you are and how often you make stained glass pieces. If you make only a few a year or are a beginner level artist, you may want to start out with a basic model stained glass grinder. An artist can always upgrade to a better grinder when more time is available for your hobby. If you are an artist that makes multiple pieces a month or you are professional artist, consider spending more for a high quality well equipped machine. A high quality machine will have a more powerful motor, an ample face/eye shield, the ability to use different size grinder bits, and perhaps more to help simplify working on your glass project. A stained glass grinder is a valuable piece of equipment to artists as it will finish your stained glass project.
Some important factors to keep in mind when looking for a stained glass grinder is the torque. You should look for a grinder that has a torque value between 21 – 29 and higher depending on the thickness of glass you work with. Another feature to look at is the revolutions per minute (RPM). The RPM of a good stained glass grinder is between 2,850 – 3,600 RPM's or higher for an even better glass grinder. The higher RPM will result in less chipping. Another feature to consider when purchasing a stained glass grinder is the level of noise the machine gives off. Some glass grinding machines with AC motors are very loud and distracting, especially in a professional studio. Everyone prefers a less noisy work environment especially when making many stained glass projects day in and day out.
Another feature the glass artists look for in a stained glass grinder is a large surface area. If the glass grinder has a large surface area, it is much easier to work with larger pieces. Some grinders are equipped with an accessory transforming the grinder into a miniature work station. This versatility is premium in essence giving you two grinders in one!
Before any purchase, look at different glass grinder manufacturing websites and read the reviews of their products. Check to see if the manufacturer offers a warranty. Does the stained glass grinder have a light attachment? A well-lit surface makes it easier to complete your stained glass project with confidence. This research can direct you into making a great purchase as you can also read reviews from other glass artists.